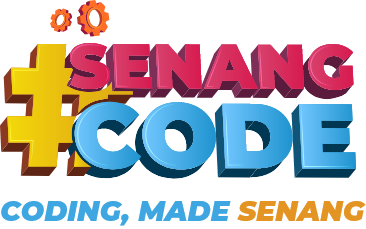 Introduced in 2021, #SenangCode aims to empower 10,000 Malaysian children yearly with newfound coding skills
Having been part of digital transformation and digital skills enhancement of countless individuals, we realised that there is a huge gap between digital literacy of the younger generation and foreseeable industry advancements.
#Senangcode campaign was introduced in 2021 in the hopes to bridge that gap by introducing free introductory coding & digital literacy classes to kids and instill young innovators in them. Try out our free trial instructor-led class and fall in love with coding instantly.
Anyone from the Age of 6 to 17. You will require internet access, as well as a working laptop or a computer.