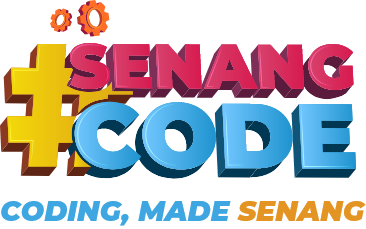 Introduced in 2021, #SenangCode aims to empower 10,000 Malaysian children yearly with newfound coding skills
Having been part of digital transformation and digital skills enhancement of countless individuals, we realised that there is a huge gap between digital literacy of the younger generation and foreseeable industry advancements. We believe that by instilling a passion for technology at a young age, we can help to bridge this gap. Hence, we are offering introductory coding and digital literacy classes to inspire young innovators.
But we can't do it alone. That's why we are looking for corporations who share our vision to collaborate with us and make a positive impact on digital education. By working together on #SenangCode, we can help prepare the next generation for success in the digital age. Join us in our mission to make a difference in the lives of our young innovators.
Anyone from the Age of 6 to 17. You will require internet access, as well as a working laptop or a computer.